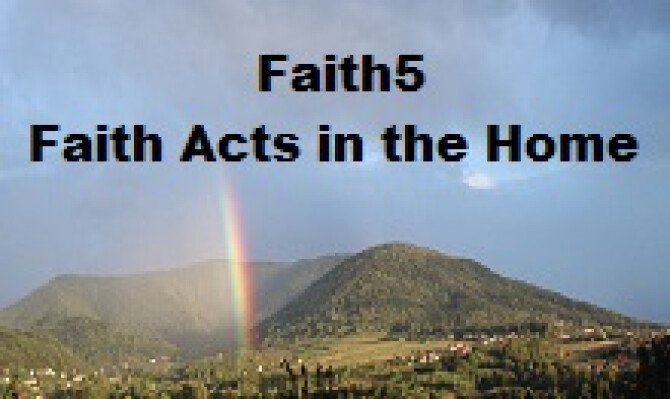 Five simple steps to bring your family closer to God and each other
FAITH5™ (Faith Acts In The Home) is a simple, easy-to-implement faith practice, perfect for incorporating into your bedtime routine for five to fifteen minutes a night. When done over time, the FAITH5™ carries the power to enrich communication, deepen understanding, aid sleep, and promote mental, physical and spiritual health. The five steps are:
o SHARE your highs and lows
o READ a Bible verse or story
o TALK about how the Bible is real

Faith 5 Verse for this week is Colossians 1:11-12

May you be made strong with all the strength that comes from his glorious power, and may you be prepared to endure everything with patience, while joyfully giving thanks to the Father, who has enabled you to share in the inheritance of the saints in light.