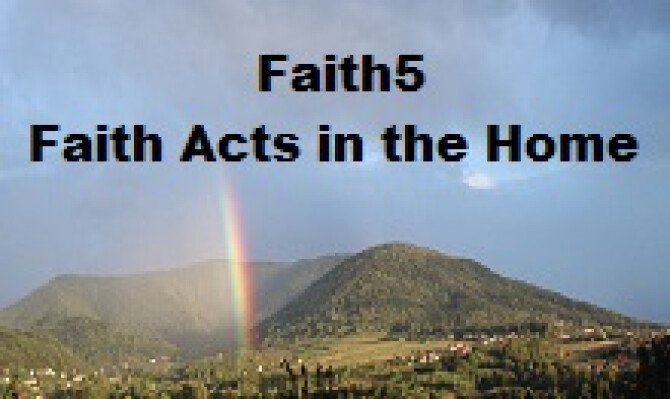 Five simple steps to bring your family closer to God and each other
FAITH5™ (Faith Acts In The Home) is a simple, easy-to-implement faith practice, perfect for incorporating into your bedtime routine for five to fifteen minutes a night. When done over time, the FAITH5™ carries the power to enrich communication, deepen understanding, aid sleep, and promote mental, physical and spiritual health. The five steps are:
o SHARE your highs and lows
o READ a Bible verse or story
o TALK about how the Bible reading might relate to your highL"
The Faith 5 Bible Verse for this week:
John 4:39:
Many Samaritans from that city believed in him because of the woman's testimony, "He told me everything I have ever done."