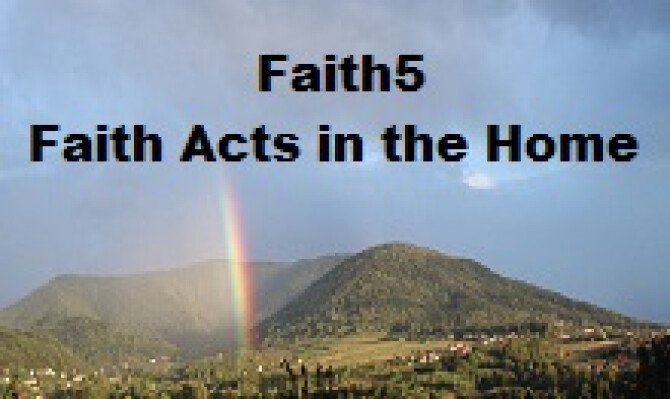 Five simple steps to bring your family closer to God and each other
FAITH5™ (Faith Acts In The Home) is a simple, easy-to-implement faith practice, perfect for incorporating into your bedtime routine for five to fifteen minutes a night. When done over time, the FAITH5™ carries the power to enrich communication, deepen understanding, aid sleep, and promote mental, physical and spiritual health. The five steps are:
o SHARE your highs and lows
o READ a Bible verse or story
o TALK about how the Bible reading might relate to your highs and lows
o PRAY for one another's highs and lows
o BLESS one another
The Faith 5 Bible Verse Mark 1: 10-11
"And just as he was coming up out of the water, he saw the heavens torn apart and the Spirit descending live a dove on him. And a voice came from heaven, 'You are my Son, the Beloved; with you I am well pleased.'"