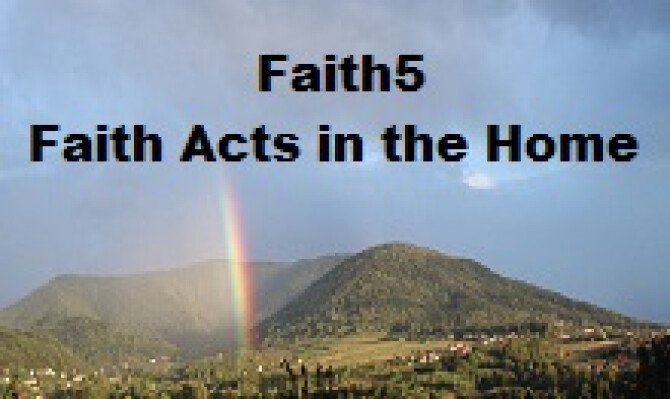 Five simple steps to bring your family closer to God and each other
FAITH5™ (Faith Acts In The Home) is a simple, easy-to-implement faith practice, perfect for incorporating into your bedtime routine for five to fifteen minutes a night. When done over time, the FAITH5™ carries the power to enrich communication, deepen understanding, aid sleep, and promote mental, physical and spiritual health. The five steps are:
o SHARE your highs and lows
o READ a Bible verse or story
o TALK about how the Bible reading might relate to your highL"
The Faith 5 Bible Verse for this week Mark 4: 30-32
Jesus said, "With what can we compare the kingdom of God, or what parable will we use for it? It is like a mustard seed, which, when sown upon the ground, is the smallest of all the seeds on earth; yet when it is sown it grows up and becomes the greatest of all shrubs, and puts for large branches, so that the birds of the air can make nests in its shade."